ST Fiber Optic Attenuator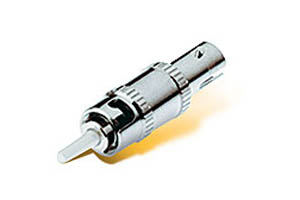 ST fiber optic attenuators are capable of withstanding over 1W of high power light exposure for extended periods of time, making them well-suited to EDFA and other high-power applications. Low Polarization Dependent Loss (PDL) and a stable and independent wavelength distribution make them ideal for DWDM. We supply UPC and APC types ST fiber optic attenuators.

ST fiber optic attenuator are used with ST connections. ST fiber connector is with twist-lock bayonet coupling, its 2.5mm keyed ferrule meet the durability and repeatability requirement for the fiber optic links. Typical ST fiber optic connector use metal housing, but plastic housed ST connectors are also used sometimes. Infinifiber.com ST Fiber optical attenuators are reliable quality and good prices.